Baby S- We share the same name. Cedar Grove NJ Newborn photography
There is something special in every newborn baby. Although they are so young, they have a unique personality that I achieve to photograph. As a NJ newborn photographer, i look for colors that best suits them and will bring out their perfect features. This sweet baby girl's beautiful color combination for her newborn session was cream and neutral colors. It brings out her gorgeous skin tones and perfect beautiful face. Every detail that goes into a newborn photography session is planned right before I start photographing them. Mom also plays a huge part in selecting the props I provide for them. She picked a gorgeous braided heart headband, that even baby girl loved and smiled. The available prop selections I have is large, I love sharing it with all my clients.
Baby S- adorable in this cream color bonnet, an organic style and neutral color that I love on babies.
Green floral headband fits her perfectly and gave a little pop to the image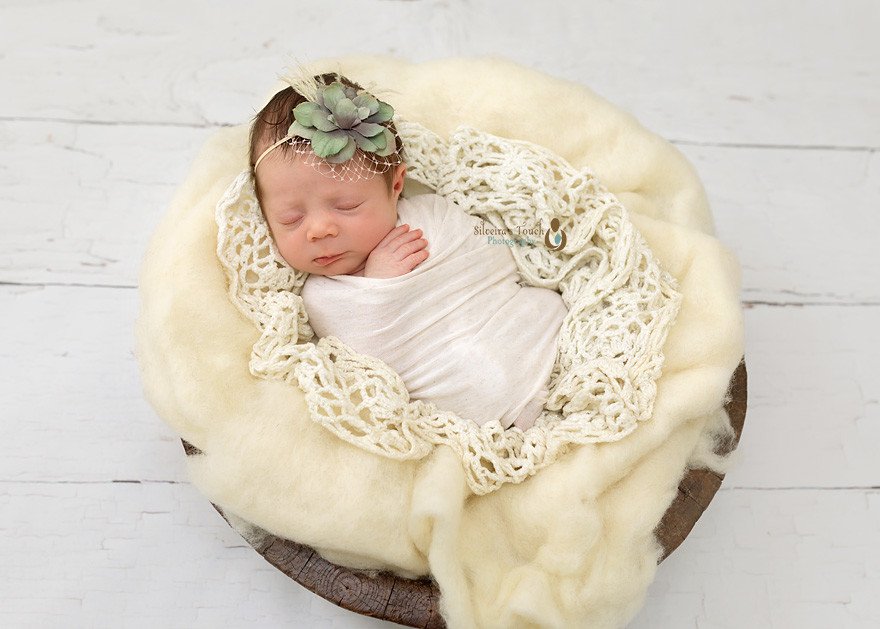 This headband is one of my favorites to use on little girls and timeless.