New life that beats inside of us, is the most amazing feeling for a mom to be. It's hard to explain just how it feels, but let me tell you It's surreal. As a NJ Maternity photographer, it is my passion to create timeless images for my clients. Mom to be wanted so much to have A snowy maternity session, I believe Mother nature was hearing her with all the snow storm we've had this month. Meeting at Hepner Muriel Park, in Denville NJ was the perfect location. There was plenty of Snow and some leaves that was just starting to bloom too. She looked absolutely stunning in all the maternity dresses, and the beautiful wintery backdrop. We even had some sweet little kids think this mom to be was Elsa. How adorable is that!
She is glowing in this stunning Yellow maternity dress.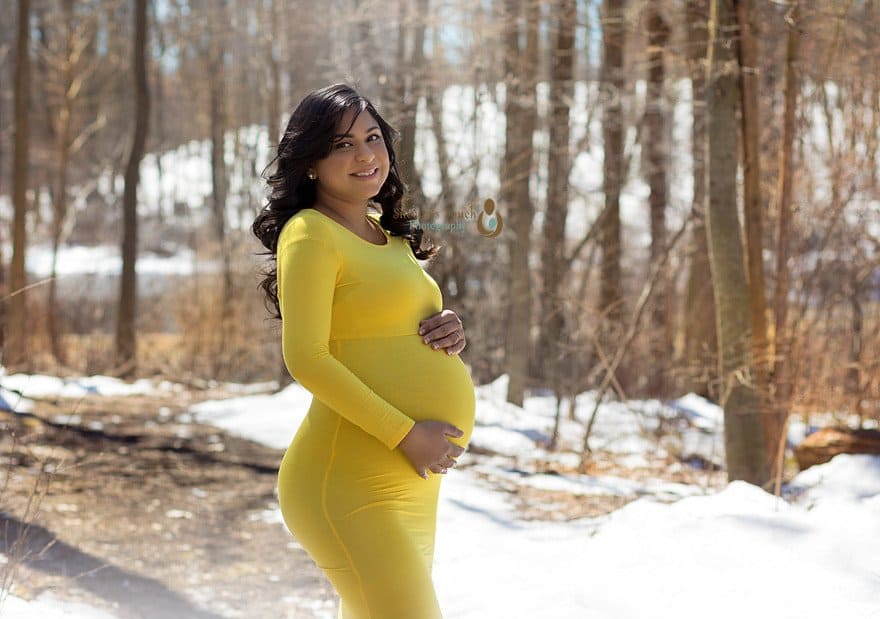 The cold didn't even phase her, She looks stunning in the purple Maternity dress as well.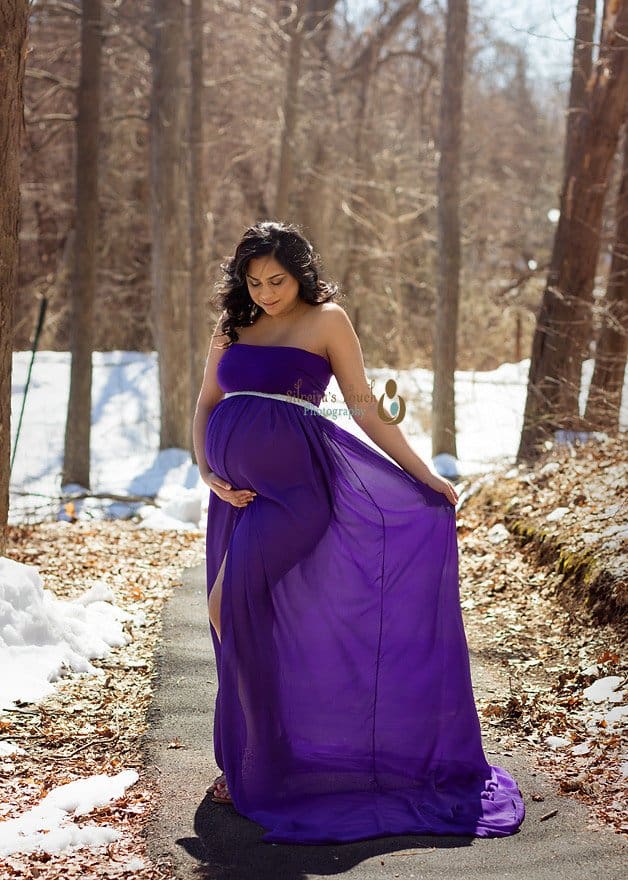 It was a perfect Maternity session. These memories will forever be treasured.