Newborn photography is so important to capture. It's not just a photo, it's a piece of art/treasure that can never be replaced. Newborn baby changes so much within a few weeks of being on this earth, and freezing that moment is my specialty. The small details of their features, flakey skin, tiny fingers and toes, soft sweet skin are all part of my focus when photographing a newborn session. When mom contacted me, baby girl was over a week old, which was no problem getting her in my schedule. Babies have unpredictable due dates at times, as a professional Rockaway NJ newborn photographer, there is always room in my schedule for last minute sessions. Sweet baby M. did amazing for her session and looked so pretty in all the props I had for her session. White is so pretty and pure on newborns, and her skin looked radiant.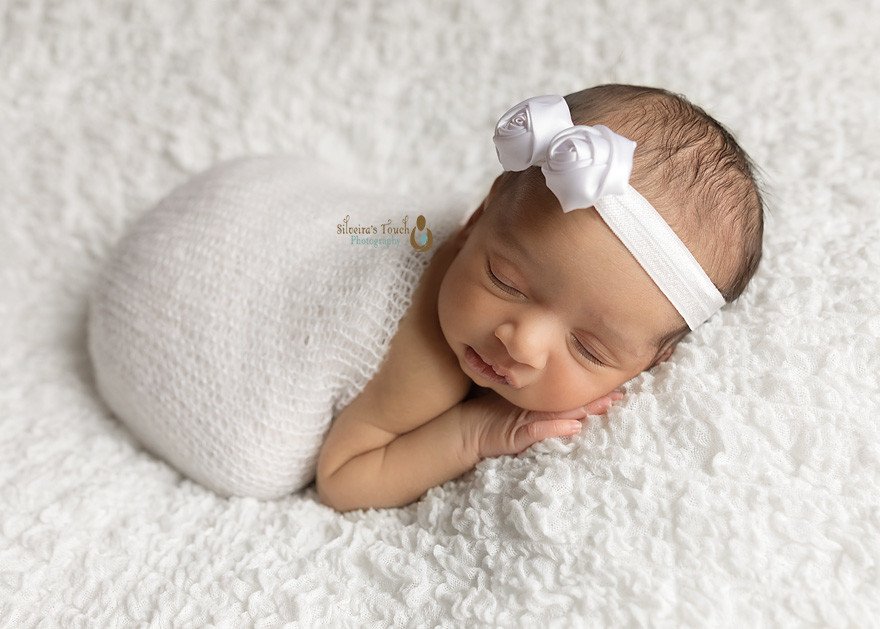 Neutral cream color was another set up that fits so perfectly for her photos. A timeless color that will go in any room.
This color combo gave it a pop to her photos, and brings all the attention to her beauty.
She was a dream to capture her newborn photos. Her tiny baby features will bring years of memories for her parents. And as she grows, she will love staring at her tiny beauty.