When you see a newborn baby smile photo, you can not help but smile too. It brings a warm happy feeling, and wonder what are they thinking about. I've heard that it can be from an angel whispering in their ear, or a dream or most likely gas. When they relieve their little tummy of gas, a nice happy smile can happen. :) Either way, it is the most adorable, memorable photo for parents to have, and with a lot of patience and attention to detail, I am ready to click the shutter to capture. My studio (Mt. Olive, New Jersey) is pretty warm and calming too, so this could be another reason the little guy was so happy. Or it could be that he's going to be a big baseball player/fan, and the theme was so fitting.
The color blue was perfect for him in every way. It's a classic color that will always be timeless.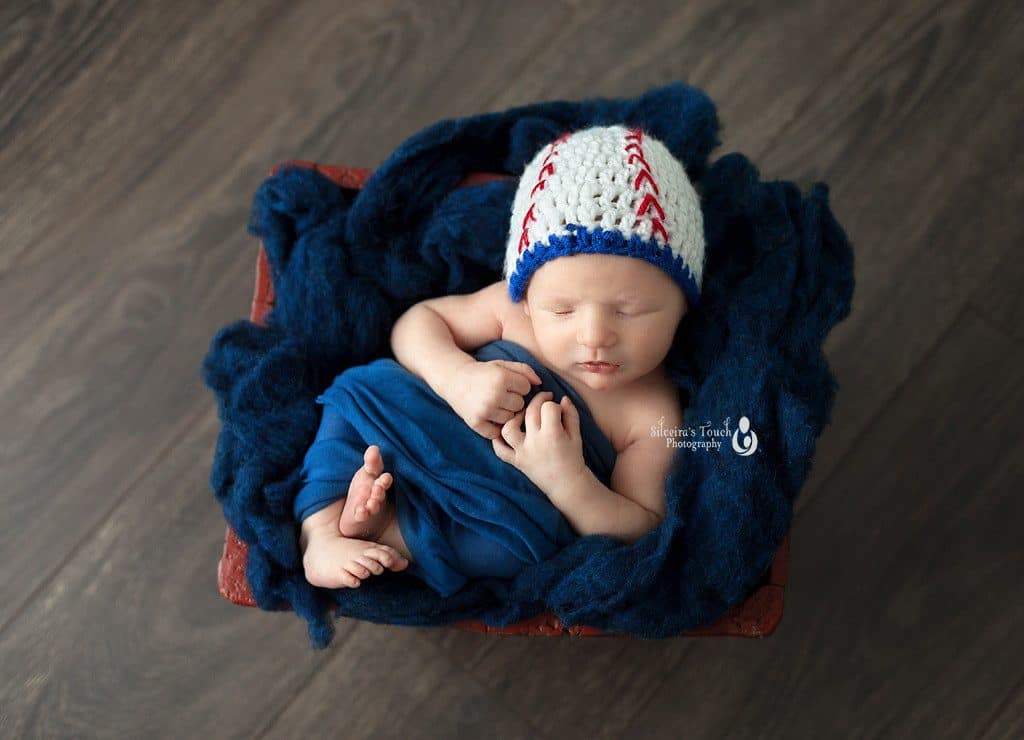 Lets' not forget this adorable set up, and the handsome baby model. Yankees newest little fan!