Photographing newborn Baby Doll
There are some newborns that resembles a baby doll in so many ways. Sweet baby girl reminded me of just that. While at her newborn photography session, every outfit or wrap I put on her, was like dressing up a perfectly sleeping baby doll. Her cheeks are rosy, lips perfectly shaped and skin so soft and creamy, a dream to photograph. Normally newborns gets baby acne when they are about two weeks old, but not this sweet little peanut, she is perfect!. What an honor to be her newborn photographer and capture such a memorable milestone.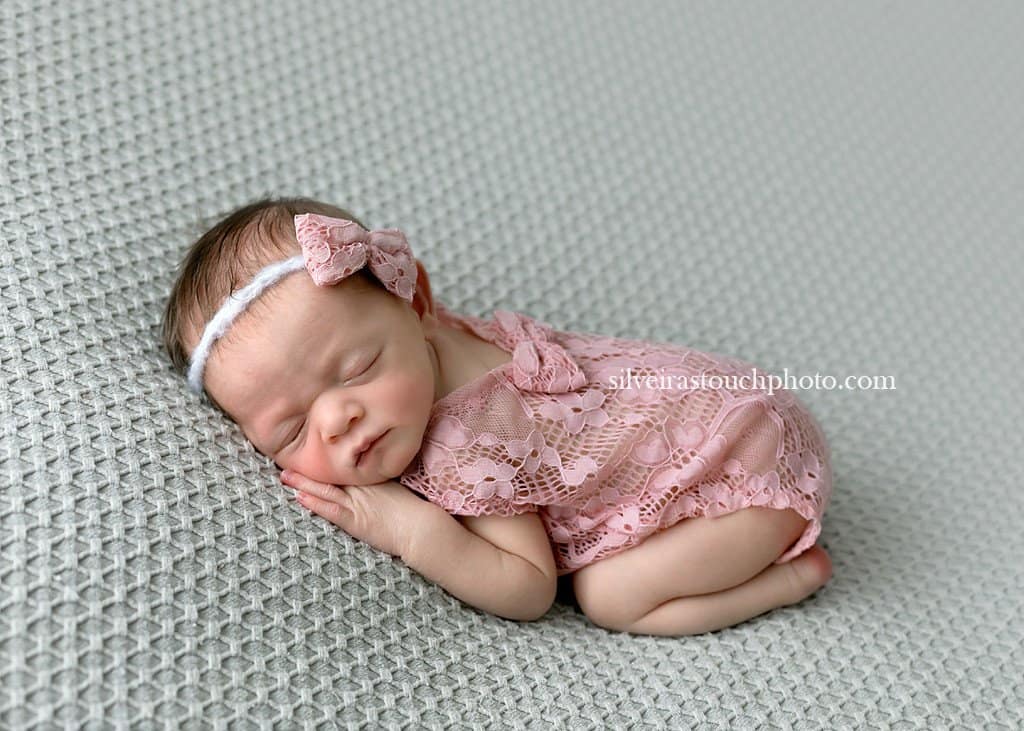 Silveira's Touch Photography is located in Mount Olive NJ and is licensed and insured. Sessions are held in studio or at the comfort of your home. Photographing newborn babies is a passion.