Studio Maternity photography Morris County
Maternity photography Morris County NJ, offers personable, intimate sessions for moms to be. Our studio maternity sessions offers moms the ability to express her tender feeling of becoming a new mom through my lens. My job as a professional NJ maternity photographer, is to create a fun, relaxed session to give clients images that will be classic and timeless. A way to connect with my clients before their newborn is scheduled for their newborn photography session.
Maternity photography Morris County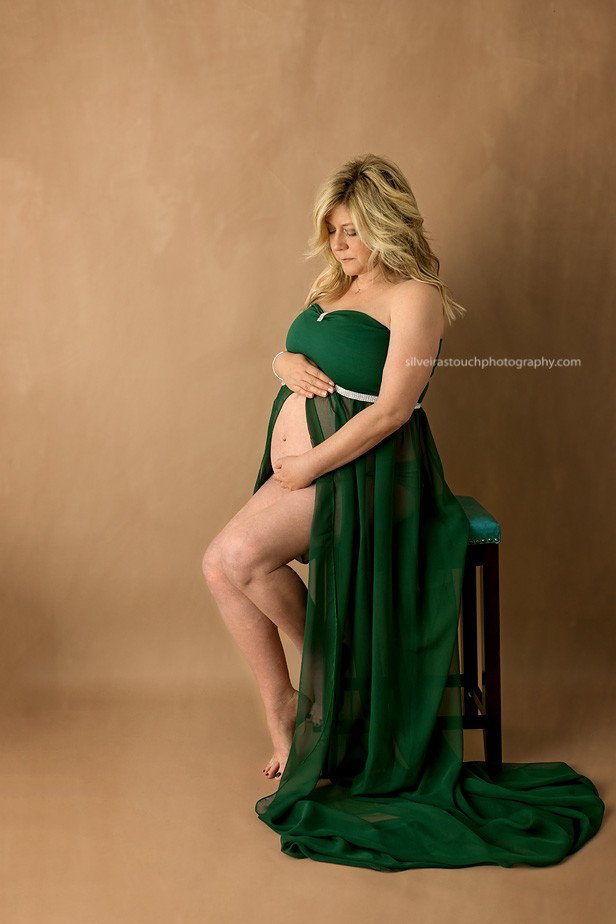 The moment she looked down at her belly in this images, there was a heartfelt connection right away. The image is telling her story, that will forever remind her of this time. A story that she will share with her baby as he grows.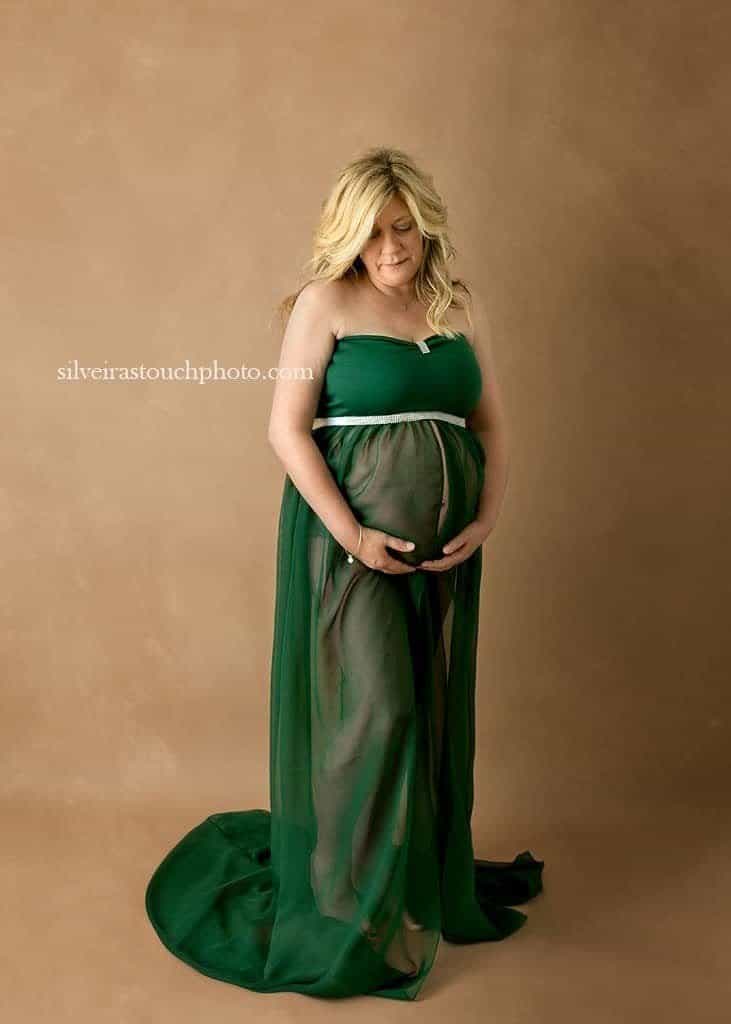 This green maternity gown fit her perfectly, and created the most touching emotion in her portraits. There are a few locations to find stunning maternity gowns. Lucky for my My mom sews for me. But when looking for dresses, I always check Amazon or the many boutiques online.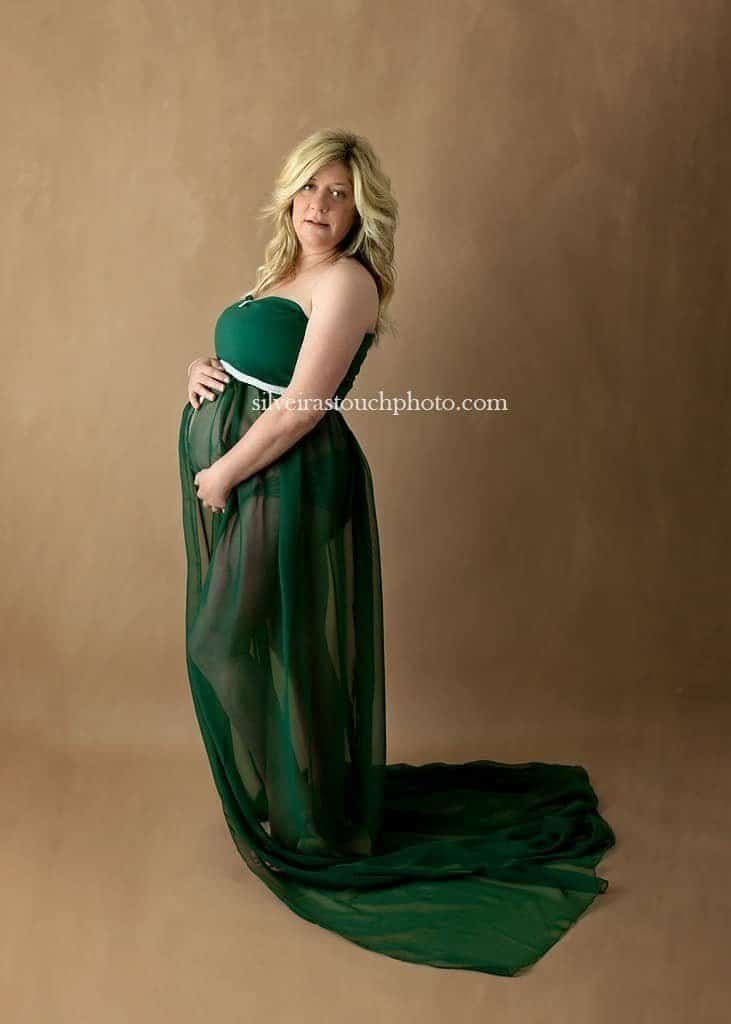 The last thing when capturing maternity portraits is to focus on the angles and lighting when posing a pregnant mama. Placing her hands slightly over the belly, or gently on her face, creates emotion in the images. The key to these poses is talking to mama, and letting her naturally smile for the camera.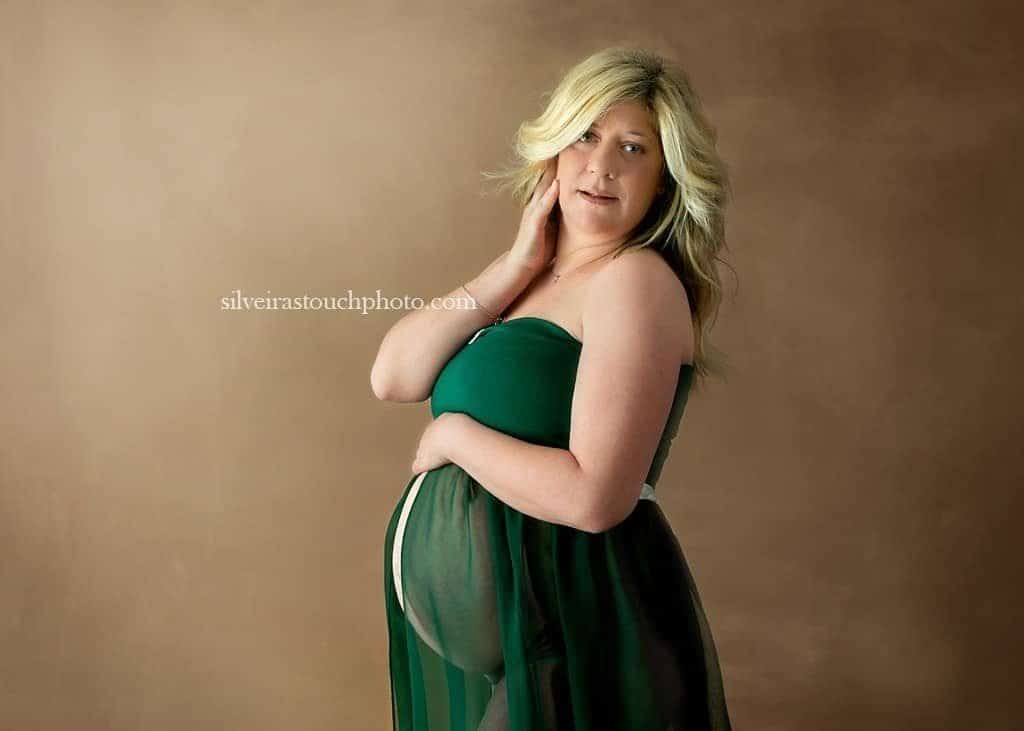 Maternity photography in Morris County NJ, includes a large selection of gorgeous maternity gowns to show off your baby bump. We recommend scheduling your outdoor or studio maternity photography session when you're between 29-37 weeks. When your baby bump is showing.