Pooh & Friends Birthday Theme Session
So your little one is turning one and you're ready to book a memorable birthday photo session. How exciting this is for you and your baby! You've dreamed of a Pooh and friends theme for her birthday session since before she arrived. You have all the details of her first birthday planned months in advance. Now you want to bring your vision into her milestone session. This is what I love to hear! Being a part of such an amazing milestone, a first birthday is so rewarding and a joy to photograph!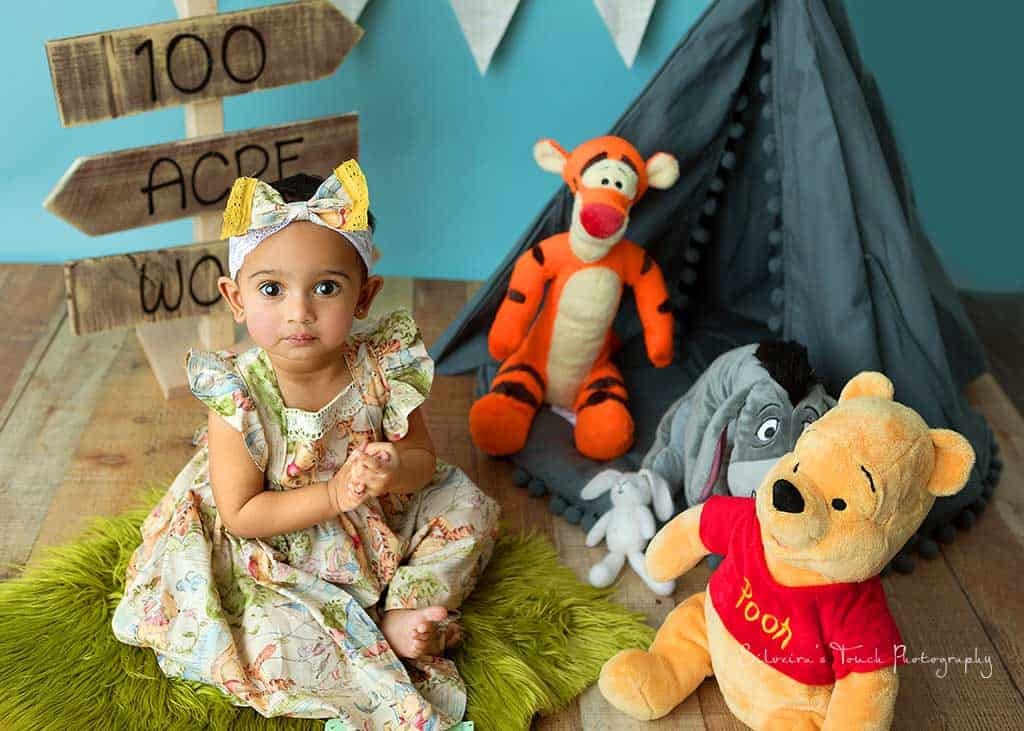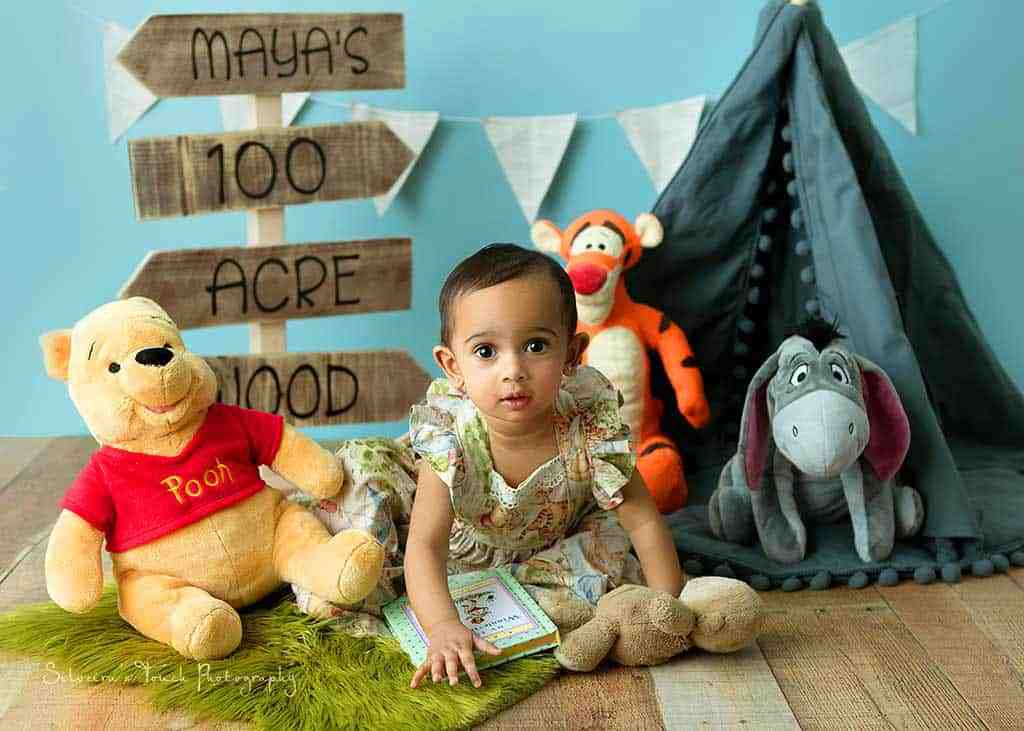 Milestone photography session
When scheduling a milestone photography session, it is recommended to contact me at least a month in advance so that any decoration is ordered for the session. The second theme involved teal, purple and lilac to match her ethnic outfit. It was all bought from Amazon.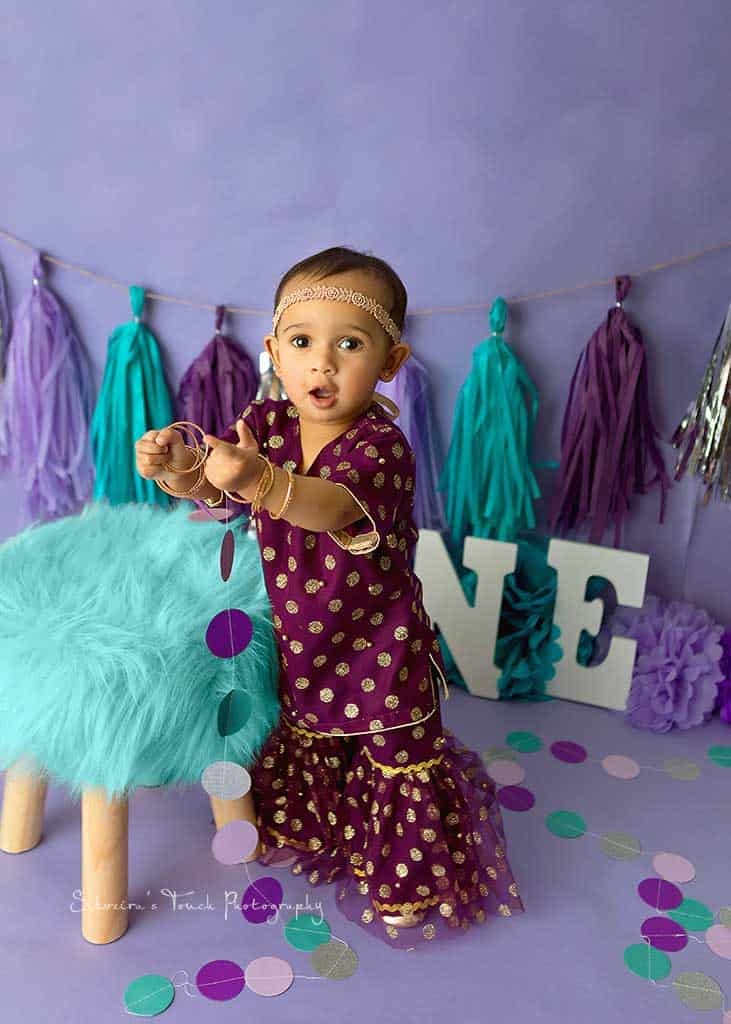 Silveira's Touch Photography is a Rockaway NJ baby and child photographer focusing on capturing memorable stages of their tiny lives that passes by so quickly. Maya grew up so quickly, from her newborn days to her birthday photo session, love being a part of documenting all the stages. Contact me today to schedule.