Meet sweet baby Ria! Don't you just love her name? She melted my heart with all the smiles she gave me through out her newborn photography session. She was such a calm baby, just like her big brother did for his newborn session.
We used several tones of pink and cream props for her portrait session, highlighting her beautiful skin tone.
Hasbrouck Heights NJ in home photography newborn session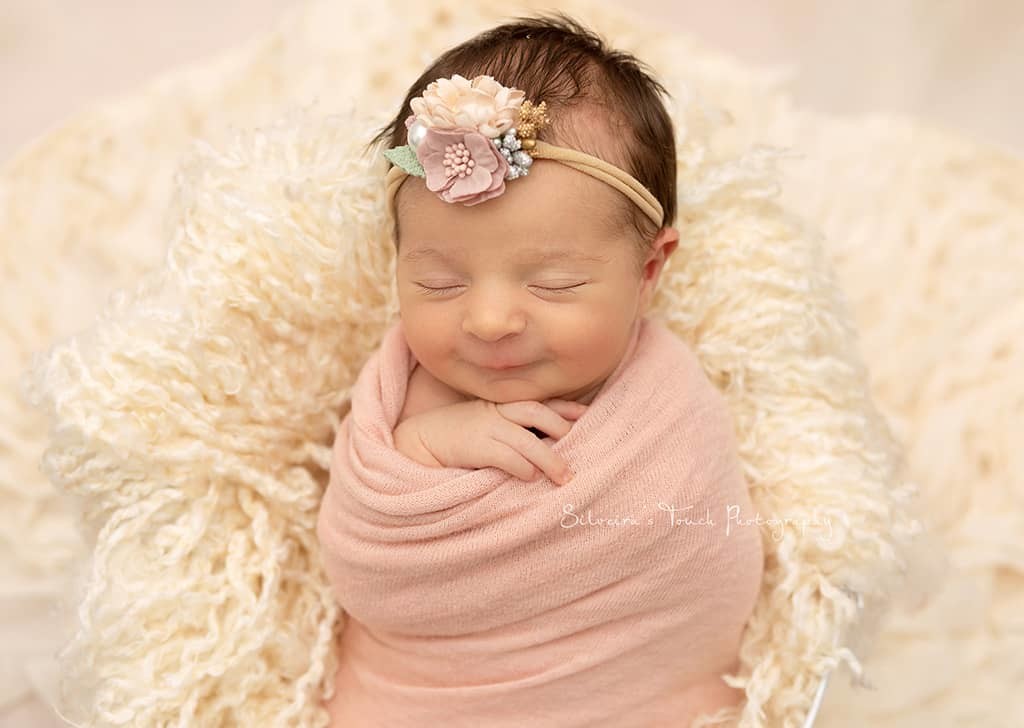 NJ Baby in Home Photos
IN my experience, In home sessions can look just like it was done in the studio. Several props used in my Budd Lake NJ studio, can travel to a client's home. Some of my favorite props to take are the floors and backdrops from Baby Dreams company. Creating an amazing and unique portrait for my clients.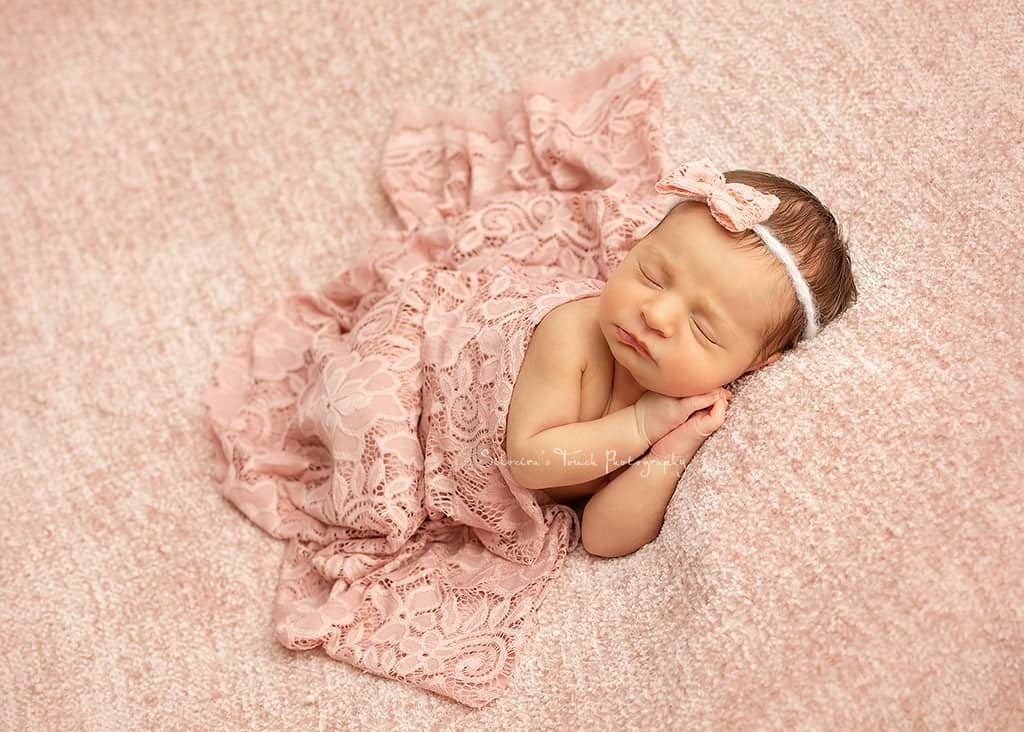 There is a Joy in photographing newborns, whether it be in home session or at my studio, it is your baby's first professional photos and pure bliss! Their expressions and innocence are really adorable at this very moment, isn't it? Leave me a note in the comments section, and tell me what you think of this beautiful newborn session.