We had another amazing birthday photo shoot for Emma's two year milestone session! It's been a joy to capture every growing stage of hers. She is so sweet and absolutely loves having fun! Mama is always on point with selecting a theme for her birthday session way in advance. This always give me time to plan and order the most perfect set up to create a memorable photography session. Tea for 2 theme is the cutest and perfect for the little girls whom imagination is growing with her age. We pretend played with her Hello Kitty doll and drank some delicious pretend lemon tea. Her smiles says everything in her images.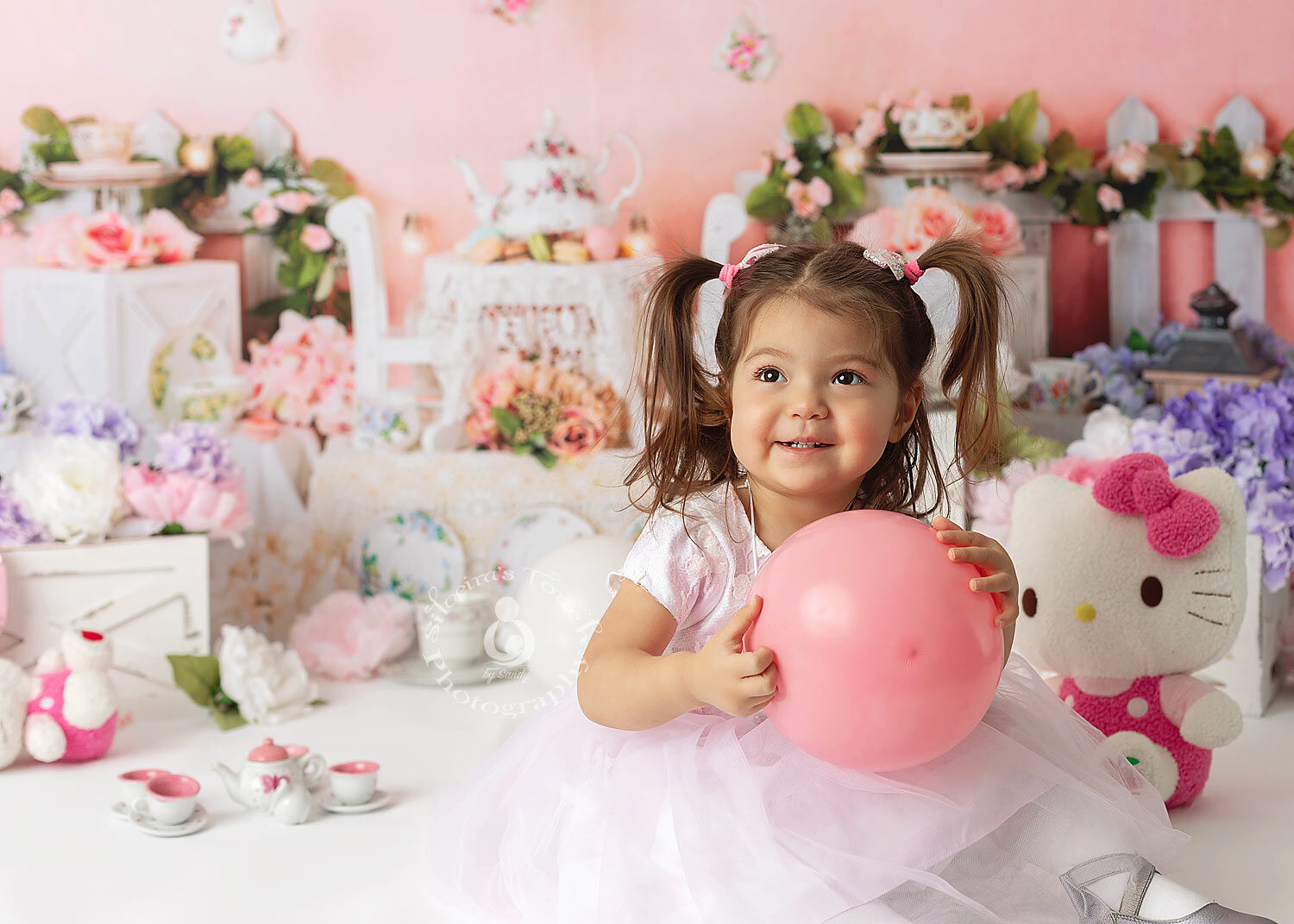 Designing a Birthday Photo Session
Choosing her backdrop was easy. Baby Dream Backdrop Is an amazing company that has all sorts of designs to choose from. The Backdrop photographs beautifully as if the set up is live in the studio. Emma loved her Tea for two theme, and smiled through out her birthday photo session. Balloons, what kid doesn't love them? Emma's photos with the balloons was the best. She jumped, threw them up in the air and then sat on them, how funny is that! She definitely thought it was hysterical!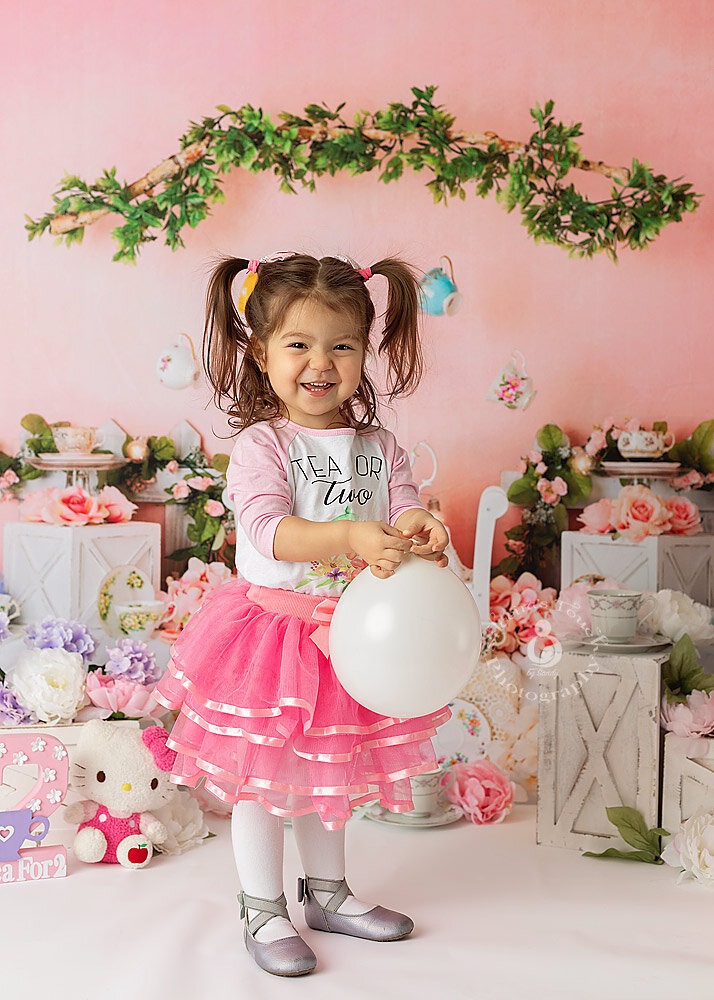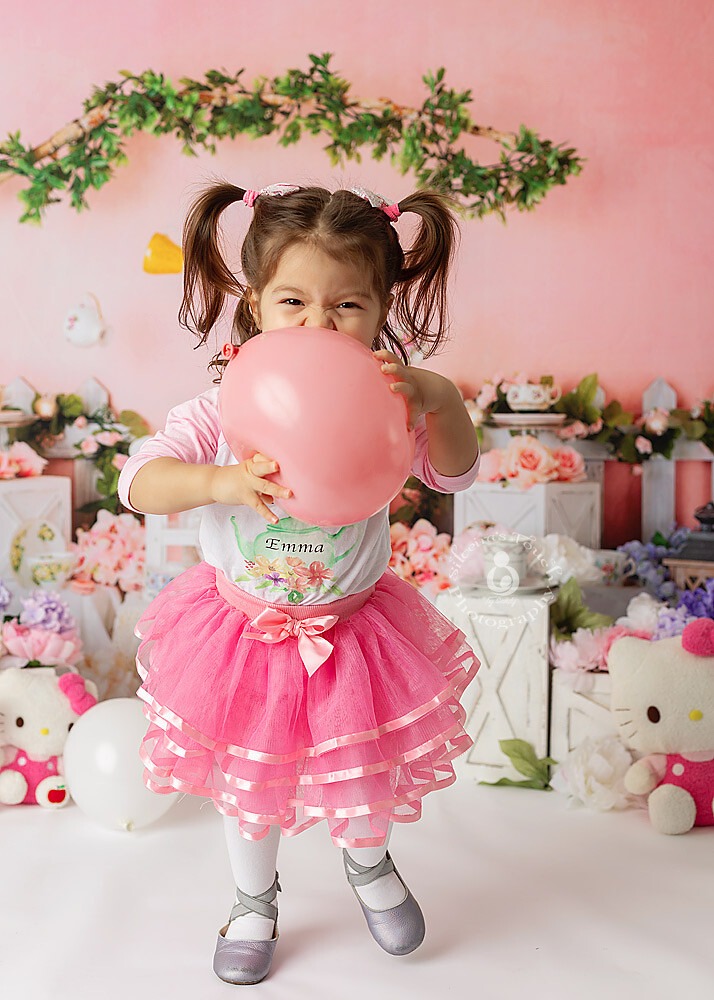 Two year olds are such a fun age. Their personally changes fast to a little person with a big imagination.  I loved this age along with the 3 year olds. Photographing all these little stages has made me an expert in what to expect from them. And yes, these little ages are my favorite to capture. If you have a fast growing little one, don't miss out on photographing their birthday photo shoot or milestones, no matter the age. These moments are the ones you're going to treasure. Look at Emma's joy in these photos. Tell me if you don't feel the excitement and happiness she was feeling at her birthday photography session. I know you do and you are smiling too.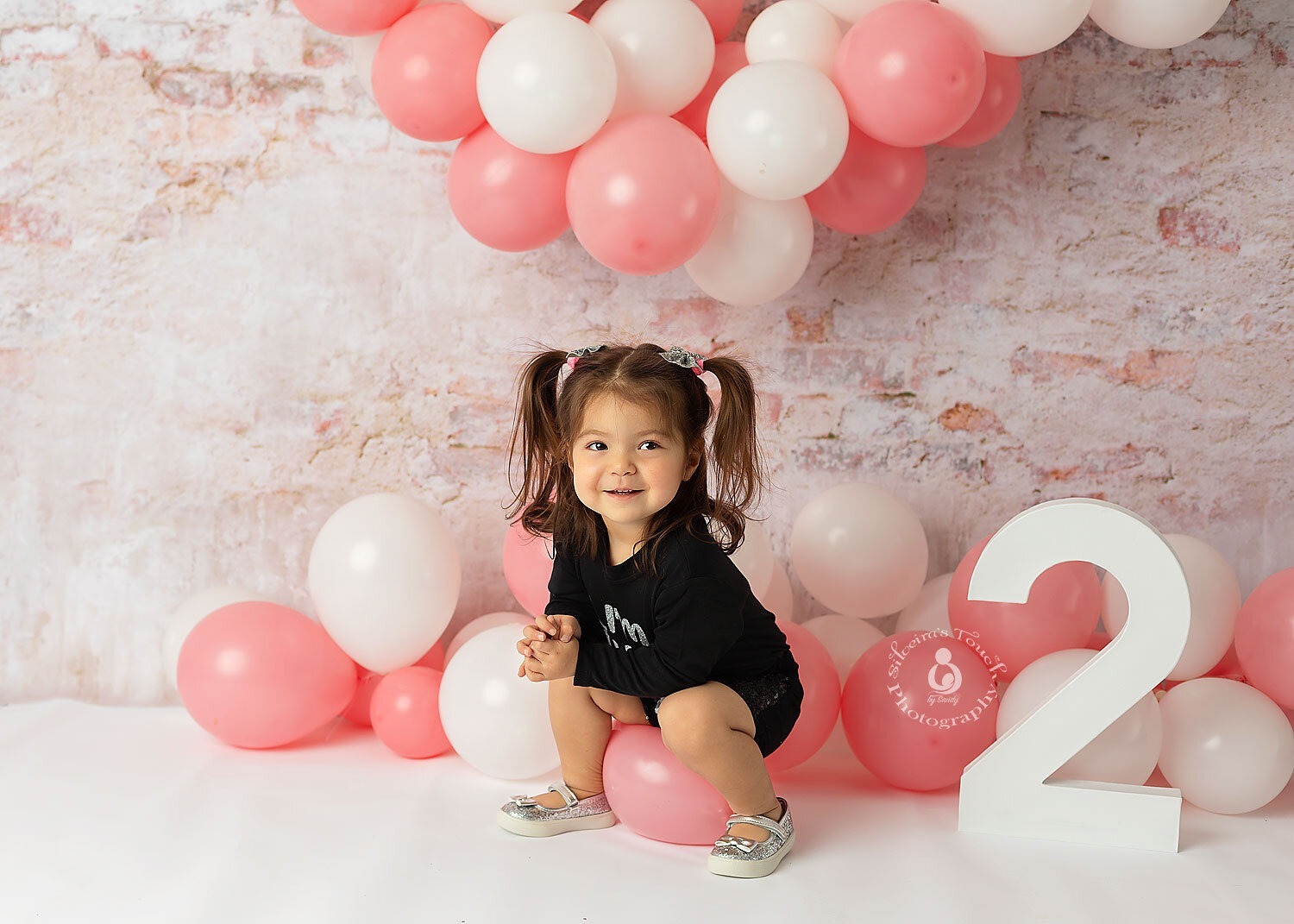 Silveira's Touch Photography schedules milestones, birthday photos 4-6 weeks in advance to get all the beautiful decorations for a themed children's photography session. Contact me today for inquiries.