Morris County New Jersey Maternity Photography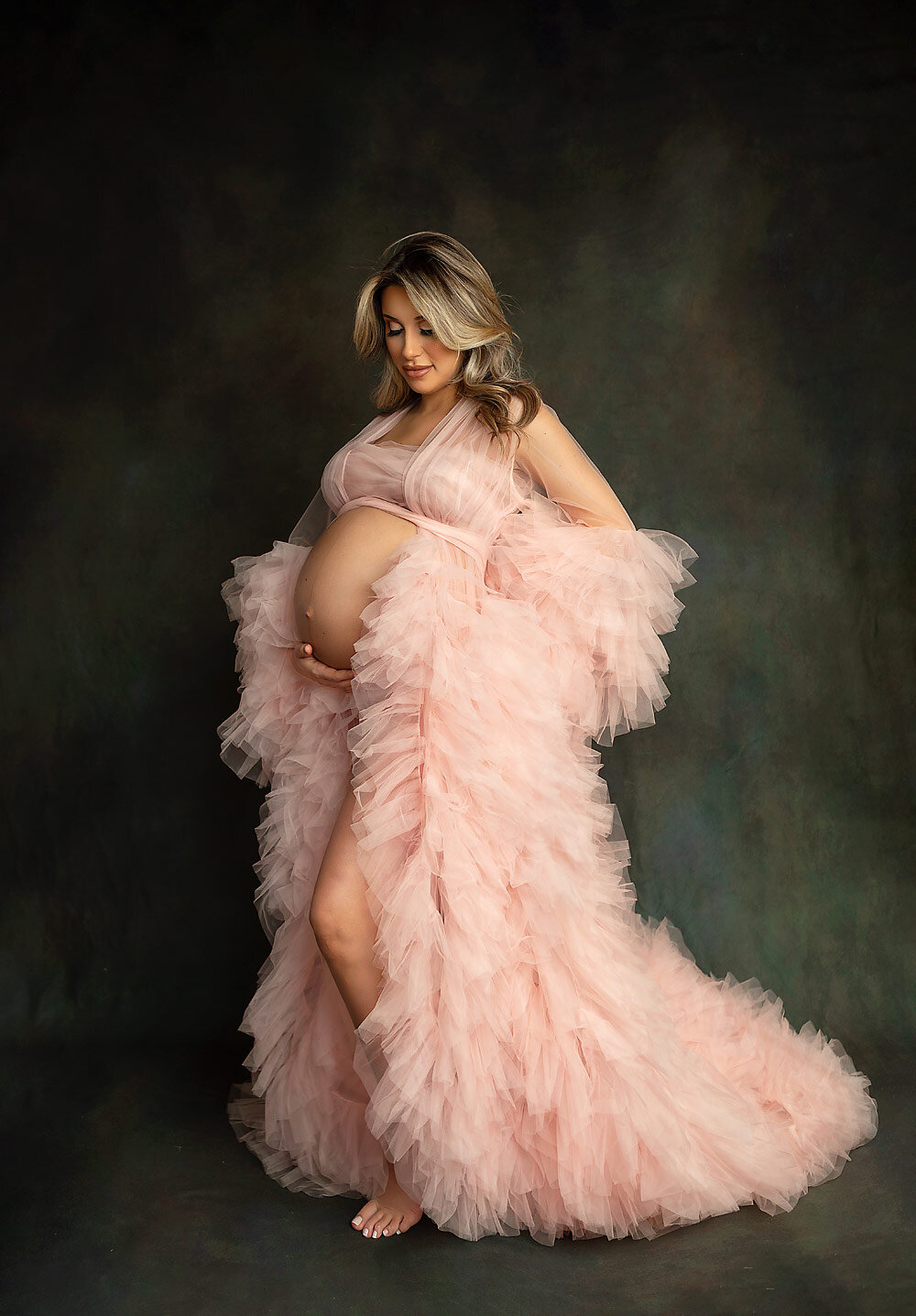 Alison is such a gorgeous soul inside and out! I have loved watching her grow to a smart and beautiful woman through the years. How stunning does she look?
I met her when she was just about 2 years old. I used to work with her mom at that time! She would visit the office and always play with my hair. She was the cutest at pretending to be my hair stylist. Funny, now she is an amazing hair stylist! When she announced her pregnancy, and contacted me to book her maternity photos, I felt absolutely honored she chose me to photograph these amazing memories for her.
NJ Expecting Couples Photography
Alison's pregnancy session was so beautiful and amazing! We planned a few different outfits for her to wear, as well as some boudoir type maternity portraits for her session day. She arrived at my studio a little shy, but quickly got comfortable as we talked and tried on my collection of maternity gowns. Everything looked gorgeous on her, especially the couture tulle maternity dresses. When she shared the idea for her couples photography, I knew exactly how to capture their moment. A beautiful moment captured for them, just the two, before their little newborn princess arrives. They rocked their maternity photography session, right!
I am so honored to have photographed Alison's Maternity photos and her newborn photos. I will be sharing the newborn session soon. Wait until you see all the gorgeous hair her baby girl was born with.
If you are looking to book your maternity and newborn photography session, you can find session details HERE
If you would like more information  about my sessions and availability, please Email or call 973-207-1330