Mount Olive NJ Photographer Soothing tips for your newborn baby session
Are you getting ready to have your first newborn baby? Congratulations! This is such an exciting time for you and everyone in your family, and a little overwhelming (I know). As a Mount Olive NJ Newborn photographer, I often share my secrets with clients in soothing babies to help them sleep and be comfortable. Keep reading for techniques used at every newborn session that may be helpful to you.
Soothing your new baby
Whether it's your first bundle of joy or your third, the soothing techniques can be helpful. I have been a newborn photographer since 2010 and safety trained with many renowned photographers in the field.
One of the many soothing technique I've used during a newborn photography sessions, is to keep baby warm. Newborns can not adjust to temperature changes. Babies can lose heat rapidly and their bodies are not ready to control their own temperature. Swaddling your baby is key to soothing and also helps prevent them from startling. At my photography studio the wrapping technique used mimics the way your baby was in your belly. The hands is positioned naturally, how it was positioned in the womb, up near the face just like that ultrasound photo. See photo below.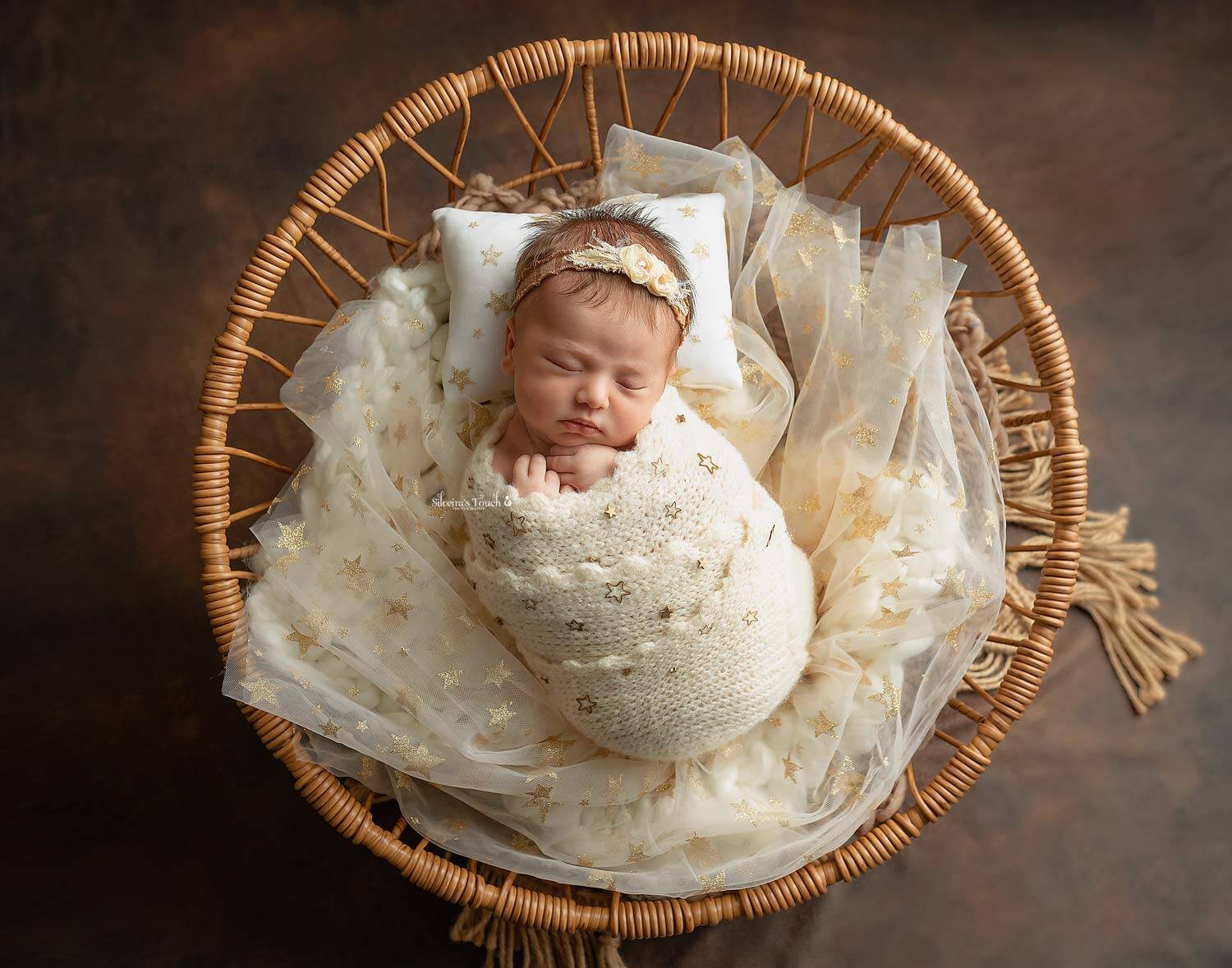 White Noise is a must for babies when it comes to soothing them. Remember your womb was really noisy so your baby is used to noise. My favorite for my newborn sessions is the Shusher. I have the App installed on my phone and play it at all my photography photo shoot.
Newborns suck to soothe, so I recommend a soothie pacifier, hospital NICU uses them. I also gently pass my index finger down the upper nose bridge, to calm baby.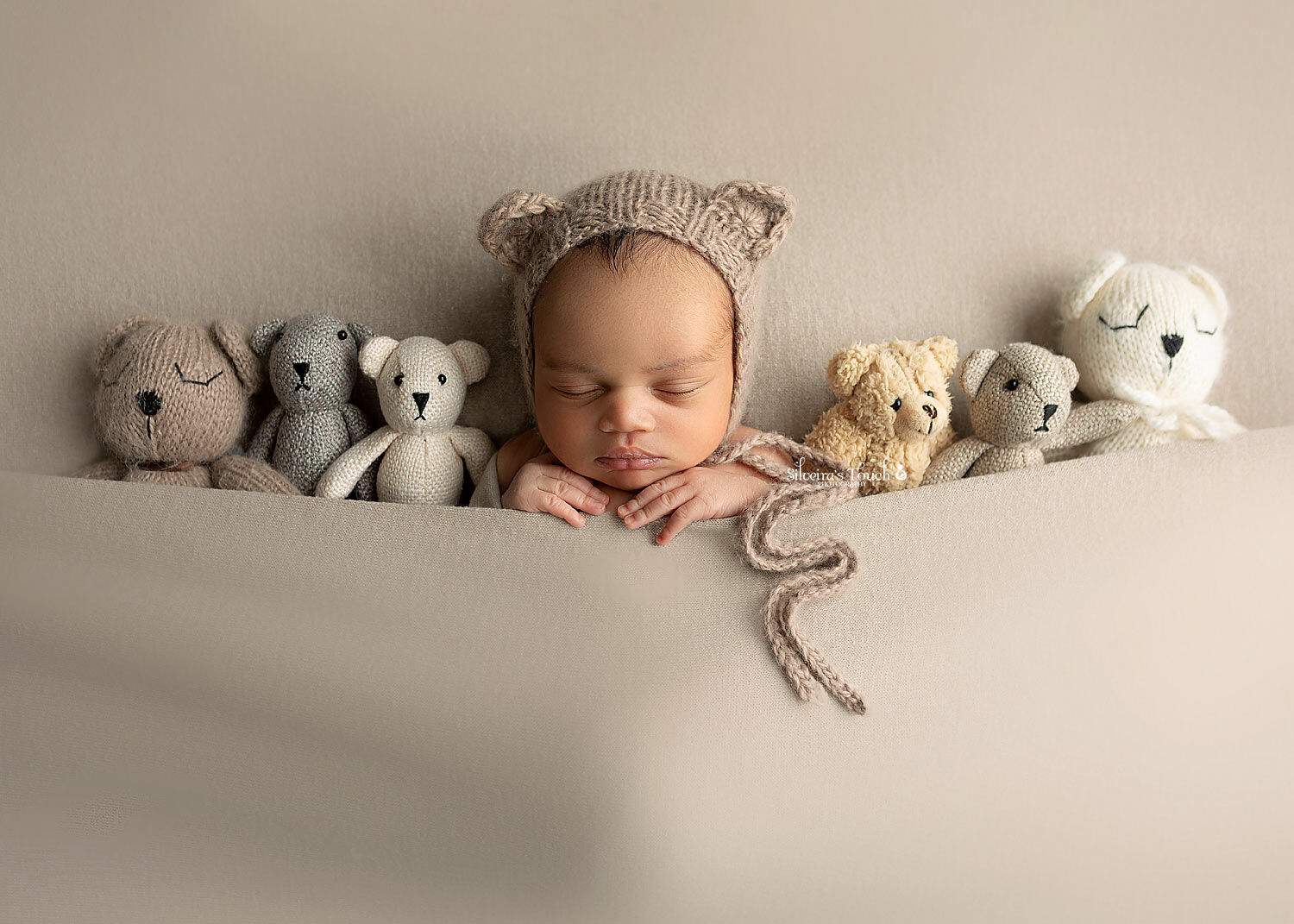 Best time to photograph newborns
Most photographer prefers capturing newborns between 5-10 days old, I like photographing newborns between 8-21 days. The first week is an adjustment for moms and babies. This is the bonding time as well as learning to feed. Breast fed or bottle fed, babies at that first week will cluster feed. Take the time to bond and enjoy your new little bundle, but book your session before  you enter your third trimester to secure a spot with your favorite professional NJ photographer.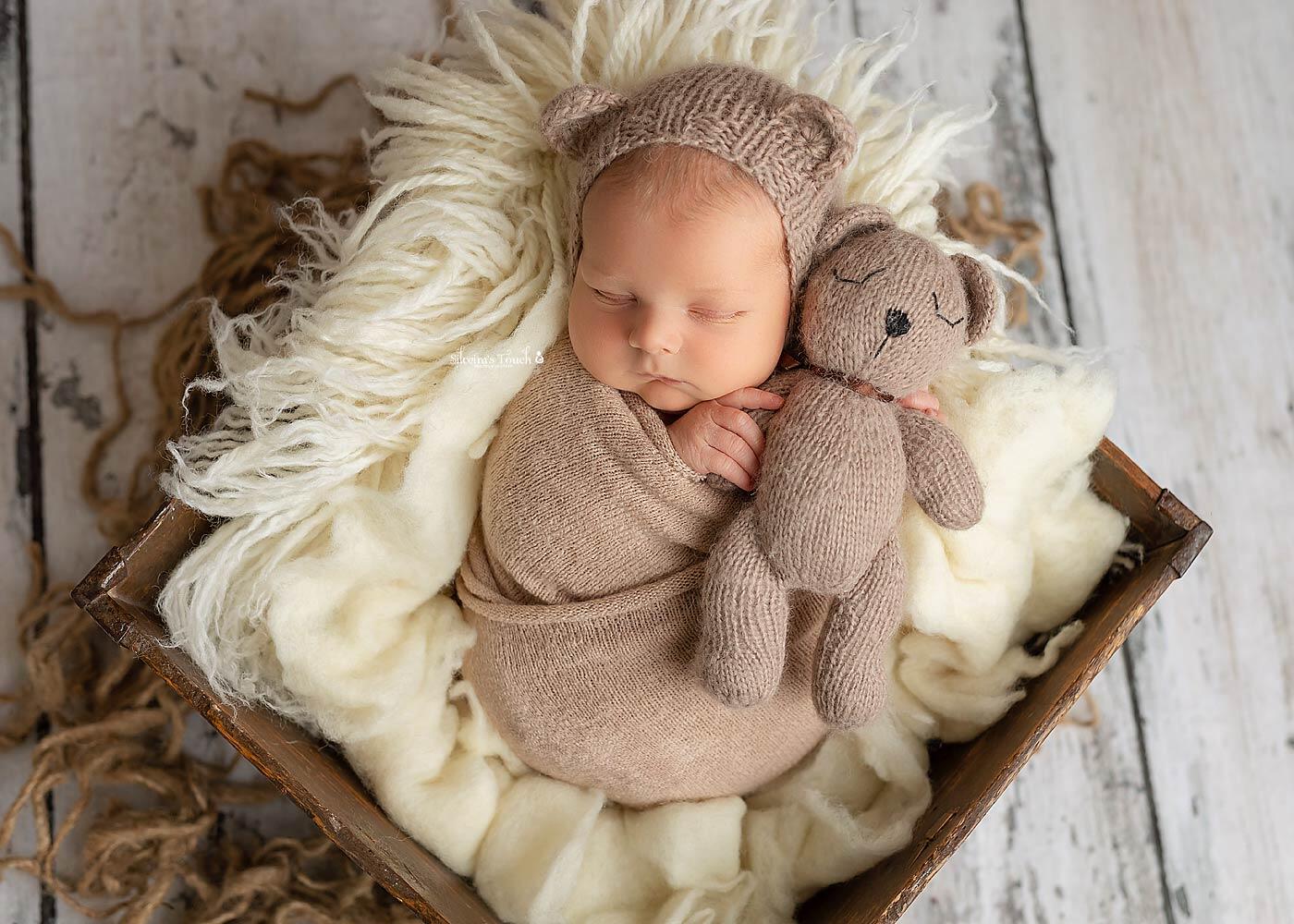 Silveira's Touch Photography is a Mount Olive NJ fine art newborn and maternity photographer offering a stress free experience. All the amenities for every session is provided, all you have to do is show up.
Contact us with all your questions, we're happy to help.