Baby Pia studio newborn session was so much fun to capture. We used a variety of props for her photo session, and she rocked them all. The color choices mom chose was neutral tones of cream, pink and green. Gorgeous colors combination for sweet baby Pia. Her beautiful eyes light up the room, creating the most amazing alert newborn photos.
NJ Studio Newborn Session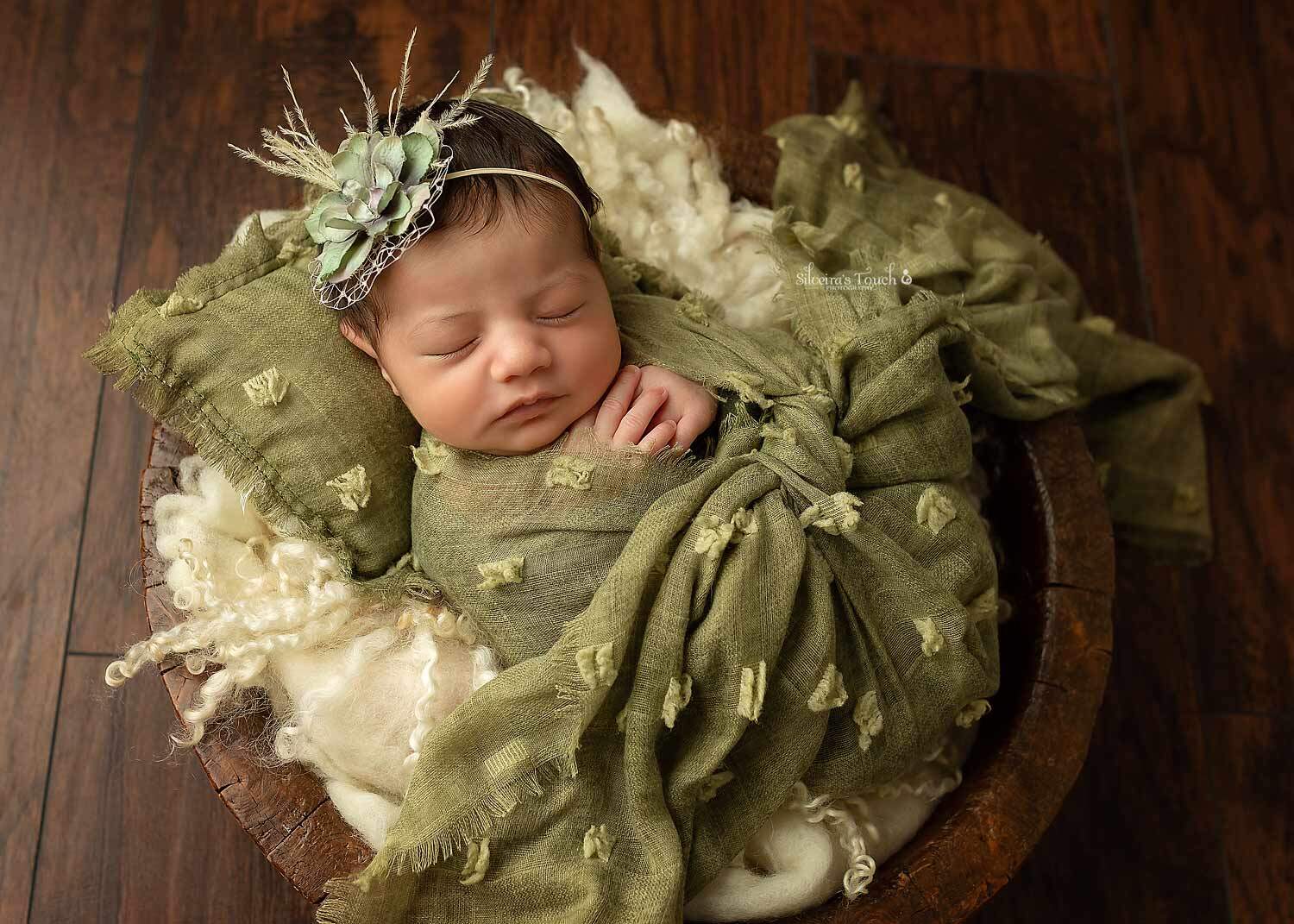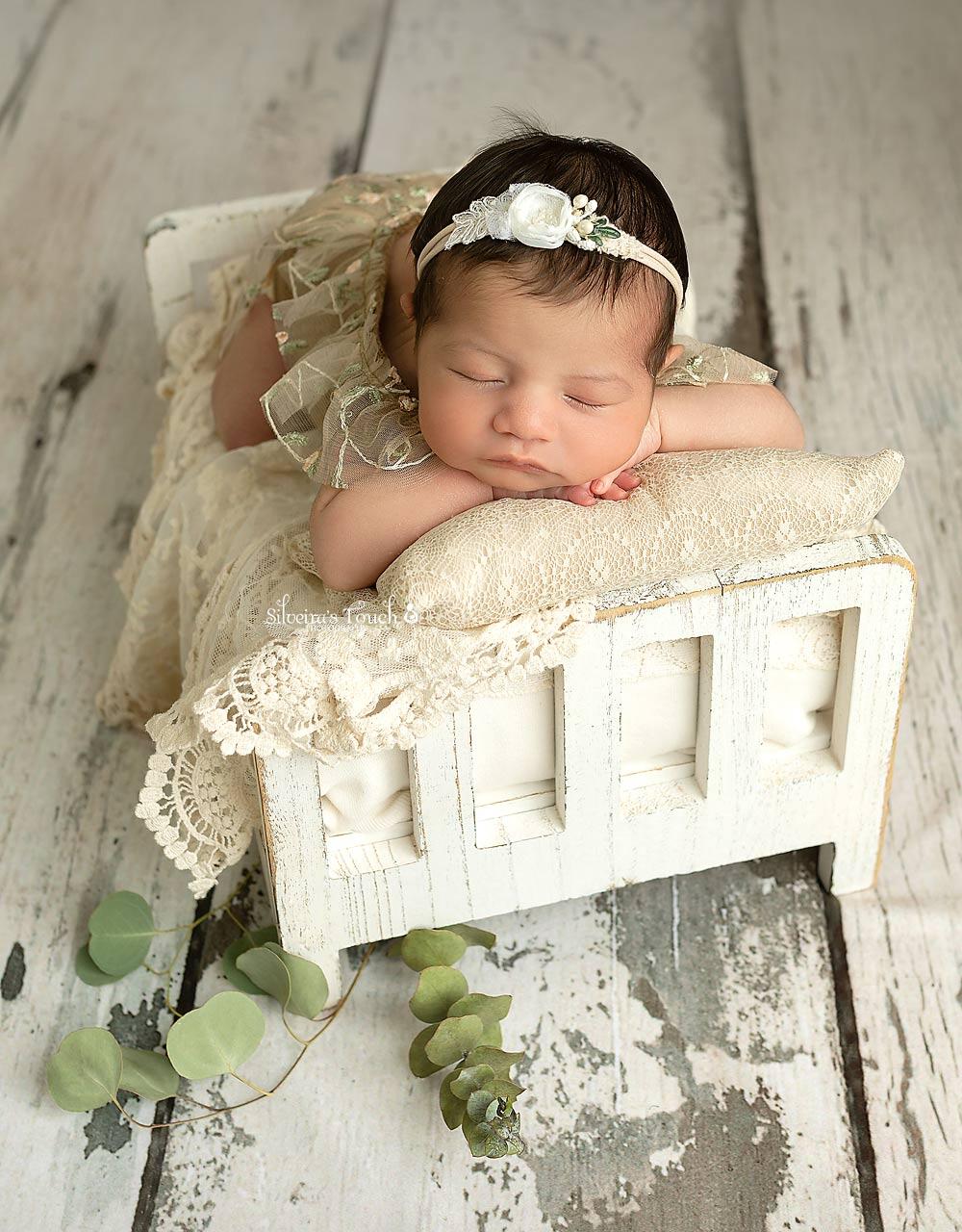 Gorgeous Studio newborn photos
One of the most common questions I get from parents is if baby does not sleep what will we do? It's totally common for some babies to be alert. Some babies are more curious than others, and I love that. I'm always prepared for their newborn sessions, wether they want to stare into my lens or sleep beautifully. The moments captured is what holds in our memories and heart forever.

Silveira's Touch Photography Is your professional baby photographer specializing in studio newborn photo session. Providing unique and timeless baby photos in Budd Lake, Morris County NJ area. Looking for a portrait photographer in your area or near me, contact us and we're happy to provide you all the details.