We had an AMAZING outdoor maternity photography session at the Cherry Blossoms in Dover NJ! To say the stars lined up perfectly for mamma and I, is an understatement! She contacted me to book her maternity session and envisioned the session with beautiful pink blossoms. Although we weren't clear of when they exactly bloomed perfectly, we penciled a date close to when they would be blooming. Pregnancy journey is amazing and I felt that her vision for here portraits is a priority. Since the park is close by, I was able to confirm the perfect date for this beautiful maternity experience.  I quickly let her know of the availability, and we scheduled. I truly believe the stars lined up for us from the day she contacted me.
Outdoor Maternity Photography Session Budd Lake NJ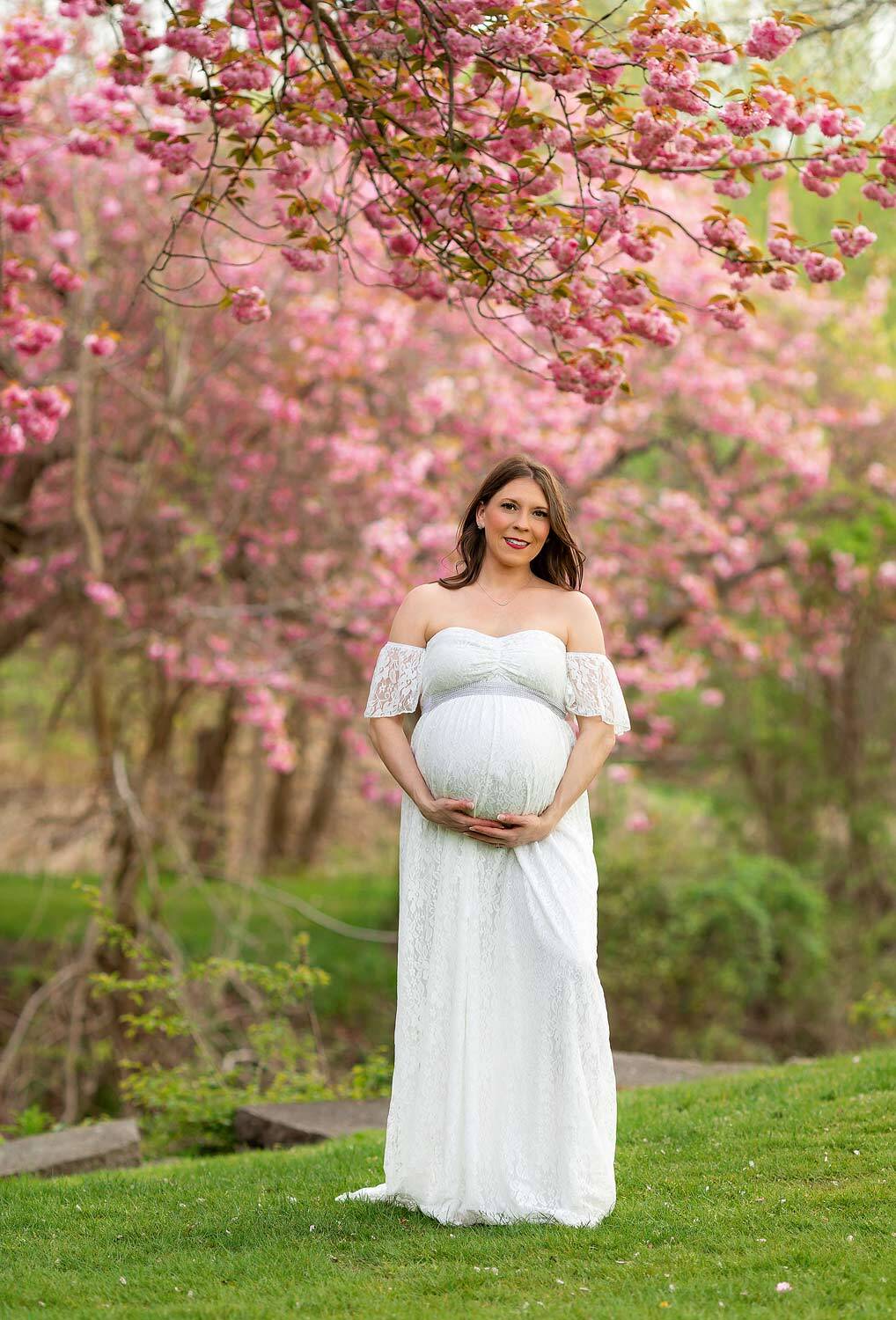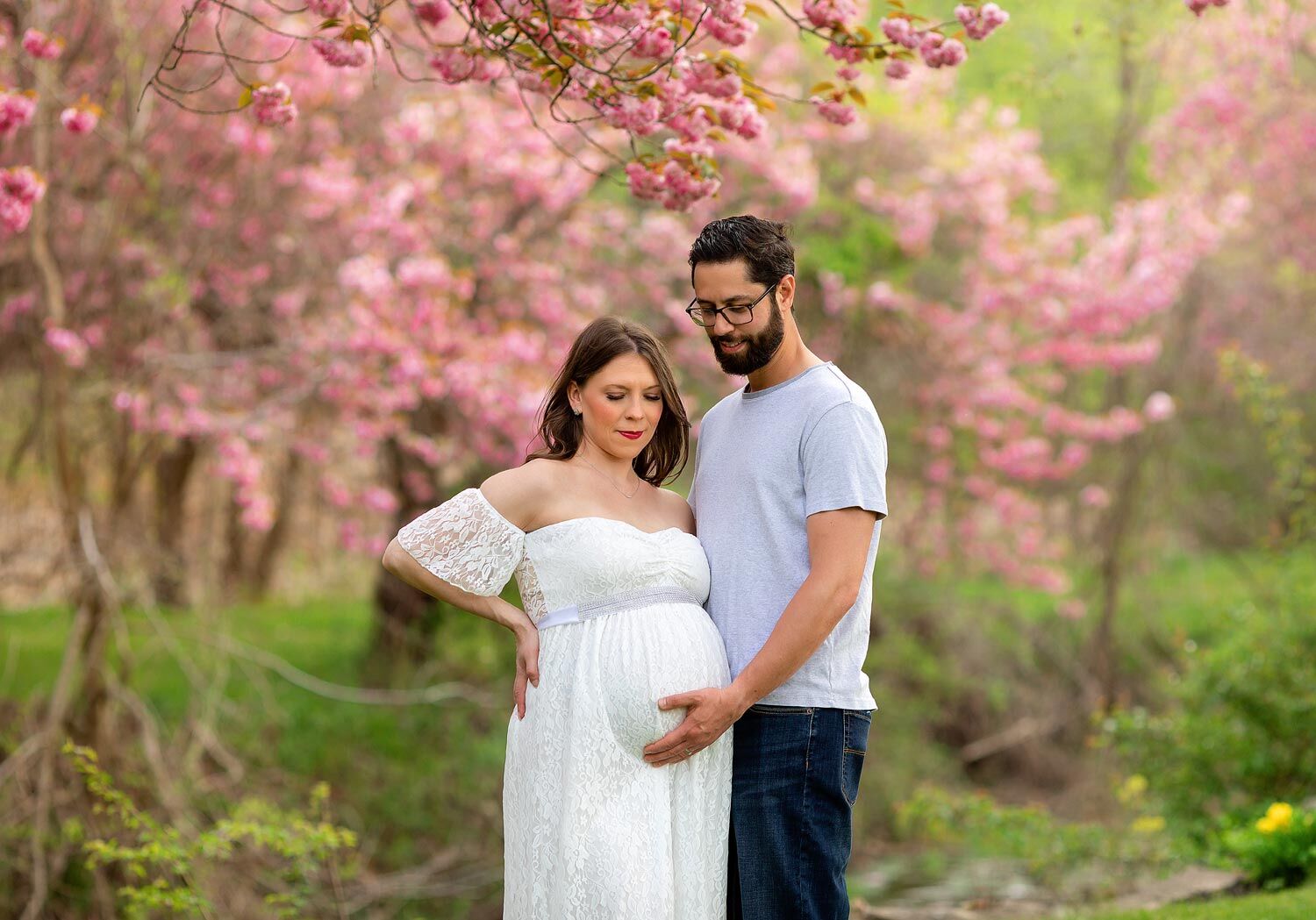 SCHEDULING YOUR MATERNITY PHOTOGRAPHY SESSION
Outdoor maternity photography session is scheduled about an hour or so before sunset time, or when the sun is not too harsh. I must say the weather was absolutely perfect for her session! We met at Hurd Park (known for the Cherry Blossoms in the spring) early evening, just when the sun was golden providing gorgeous light for her portraits. Wearing a gorgeous white maternity gown that fit her beautifully! Through out her maternity photography session, I felt her joy, and saw happiness in her eyes. Daddy to be was also gleaming with happiness. Capturing their bond and joy as they become first time parents is the most amazing feeling as a photographer.
CUSTOM MATERNITY PORTRAITS
When planning for your scheduled maternity photo session, the planning for your vision start, with choices in gown color and a try on date. Creating a custom and unique experience for my maternity moms is my ultimate goal, because this moment, your journey to motherhood is empowering. You deserve to feel like a queen.
Let's connect to chat about your upcoming pregnancy photo shoot. Contact me with all your inquires.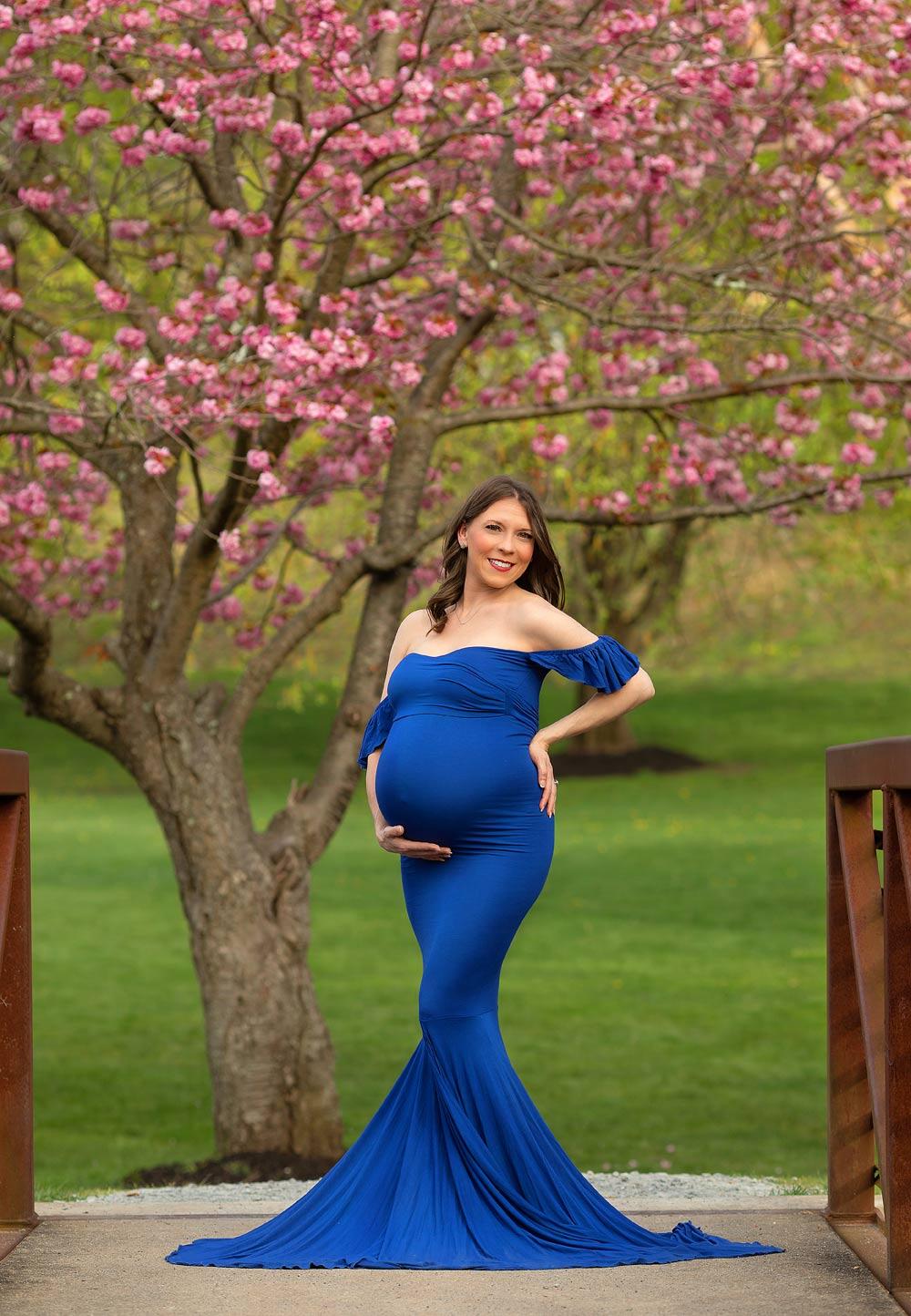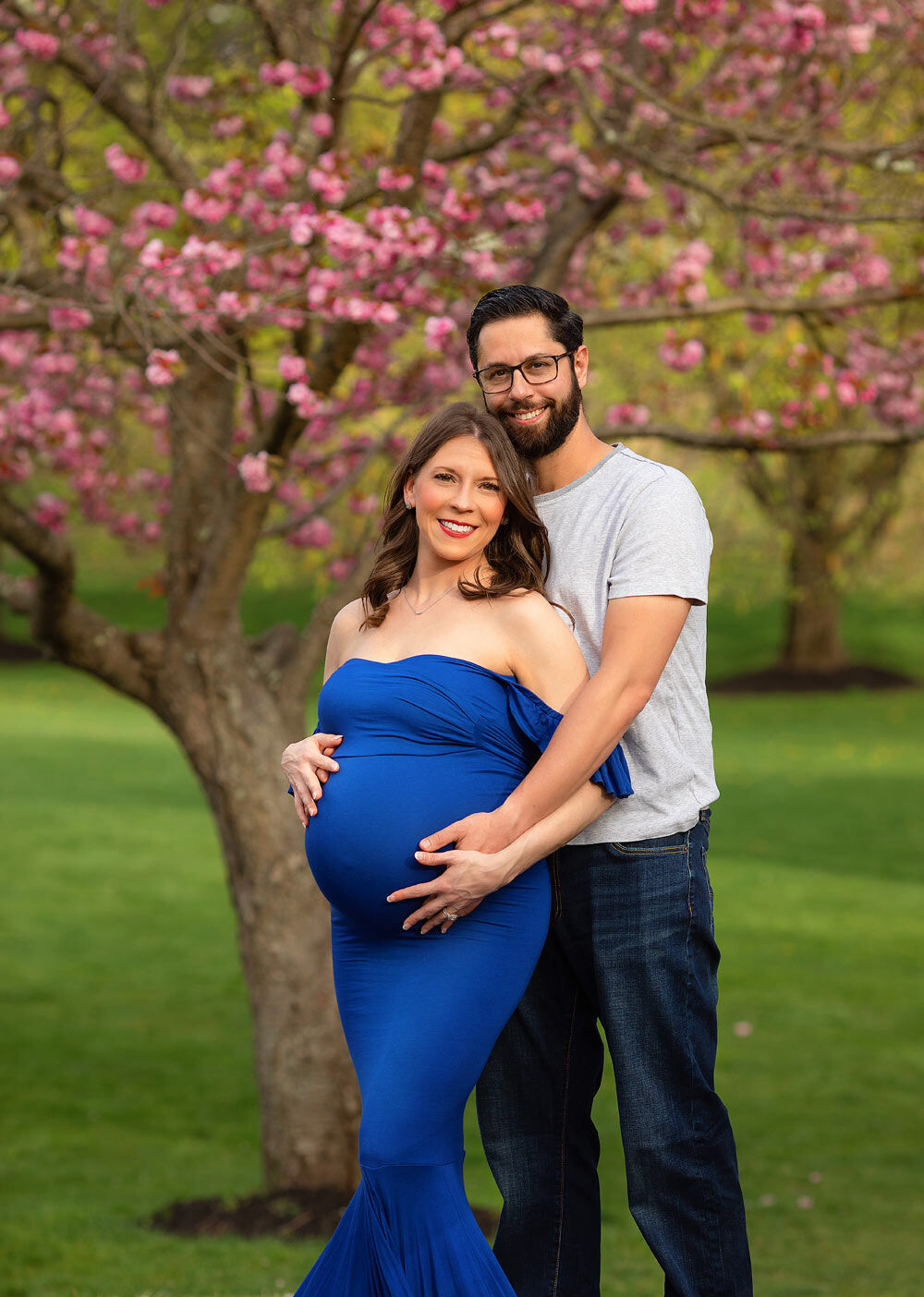 Silveira's Touch Photography is a licensed and insured maternity and newborn photographer located in Budd Lake NJ. Our session includes the use of the many gorgeous maternity gowns in our client closet. Visit the Maternity portfolio for ideas.